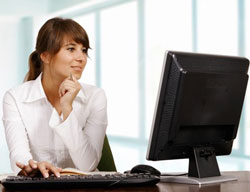 In a continuous effort to provide optometrists and opticians with valuable information on the in-office finishing business model and continuing education credits, Santinelli International now offers an ABO and COPE approved online course titled "In-Office Finishing: Your Untapped Profit Center".

The one-hour course is presented by Jay Binkowitz, President of GPN, who has 30 years of extensive experience in independent optical retail operations and on-site interactive consulting. Binkowitz has dedicated the last ten years to developing lectures, publications and workshops at major industry events.

Ultimately, the course addresses ways for independent doctors and opticians to compete in an ever-challenging retail landscape, as well as how to handle and leverage the various managed vision care plans.

To take this COPE and ABO approved course, click here to get started.