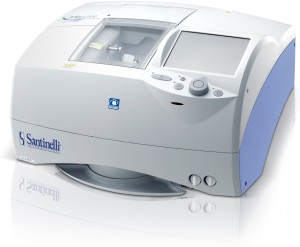 The ME Lens Edger Series features the company's most compact lens edgers with patented high base-curve lens processing, automatic 3-D drilling and 3-D grooving.
The Me 1200 is the world's most feature-rich edger with high-tech functions such as step-beveling, design cut, faceting, advanced shape editing.
Me Lens Edger
Step beveling technology*
High Curve beveling
Partial beveling*
Automatic 3D drilling & grooving
Partial grooving*
Advanced Polish function
Design Cut*
Faceting* & jewel insets
Advanced Shape Editor
Advanced Soft Grind Mode
Electronic Estimate System (EES)
Small "B" processing (15.5 mm with optional nano block kit)
Self-Adjusting System (SAS) "Wizard" technology*
BMW-style "Jog-Dial" operation
On-Screen 3D Simulation for bevel/guidance
Graphic design color display
Optional Click Mode™ software (Click 'Videos' on the right sidebar to see the Click Mode™ software in action!)
ME I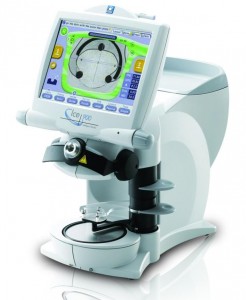 with Ice 900 Advanced CAD Blocker
Advanced CAD blocking
Advanced, auto Integrated Shape Imager (ISI)
On-Screen "Wizard Tutorial"
Advanced Shape Editor
Data management for storing, searching, and recalling of traced data
Fast, motorized lens blocking process
Large, tiltable, color LCD touch-screen
Stabilizing lens clamp with auto lens detection
Aero-nautical, color-coded block system
"Quick Jog" dials or touch-screen option
and LT-980 Tracer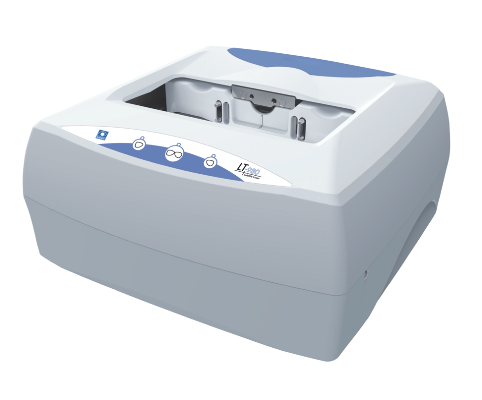 Fully automatic operation
High Curve frame trace capability
Variable fulcrum stylus
50% less stylus pressure to frame than previous models
Durable Tungsten-carbide stylus tip
100% gear-driven three-axis assemblies
ME II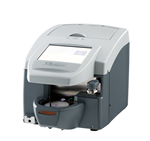 with Ice 1200 Blocker
On-Board 3D tracing
"Super Intelligent" blocking
On-board Auto Lens Meter (ALM)
Advanced recognition of multifocal and progressive lenses
Integrated Shape Imager (ISI)
Multi Detection Mode for single vision & progressive lenses
Auto rotating block head
Rotational block adaptor
Large, color LCD touch-screen
On-Screen Information Bar with "next step" operation
LED light source
Auto lens clamp for stabilization while blocking
Specially designed lens stage
Dimensions: 23.6" W x 19.5" D x 14.0" H

Weight: 114.5 lbs.

Power Supply: AC 100-120/230V, 50/60 Hz

Power Consumption: 1.5k VA
By far, the best edger I have ever used!
Vladimir G. Cordero, Focus Eye Health & Vision Care