Xtrimer SE-1 Robotic Systems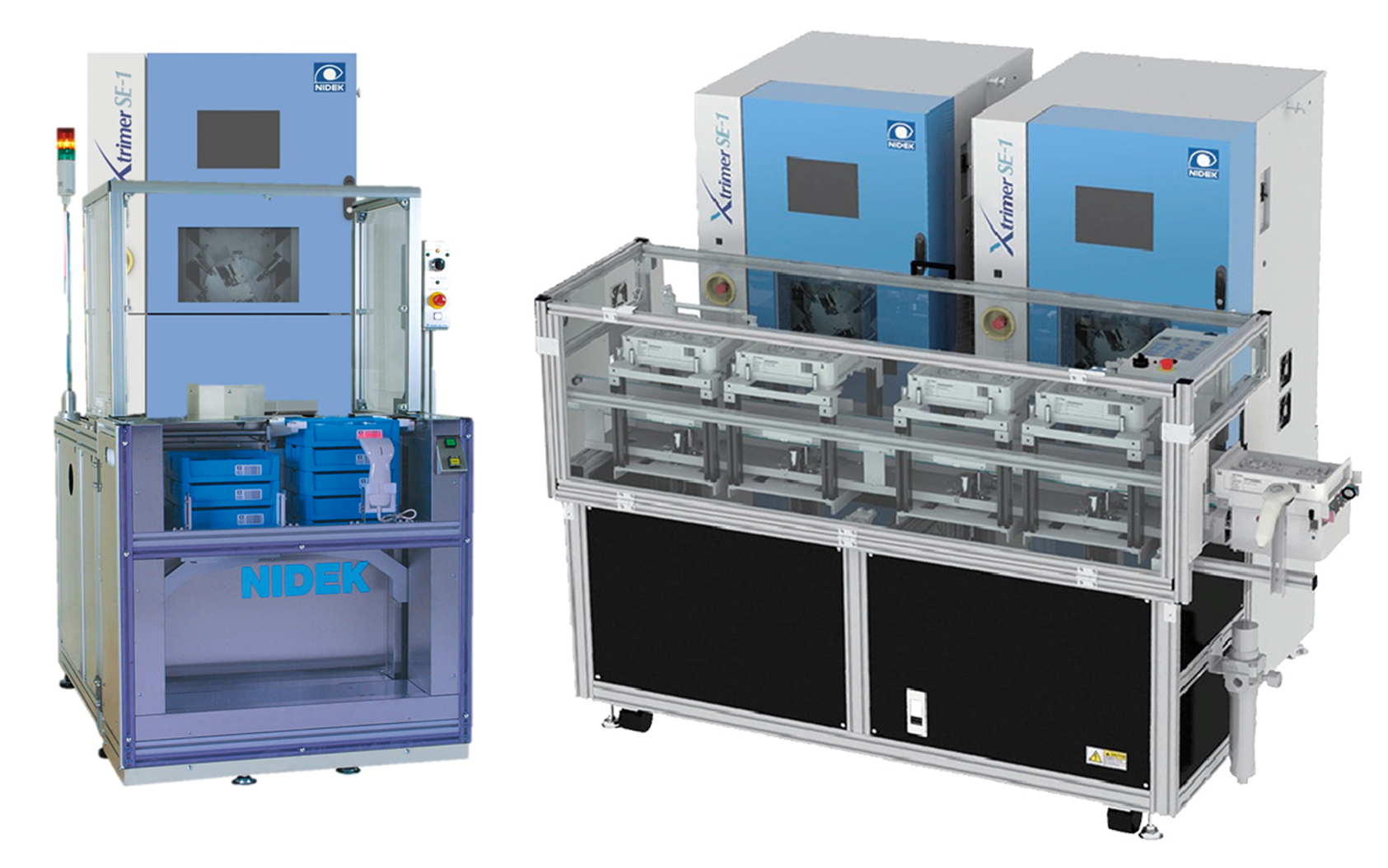 Xtrimer SE-1 Supra "Single Unit" Robotic System: ADS-1000
Great Adaptability
The ADS-1000 is a rare combination of the most advanced edging platform ever introduced (Xtrimer SE-1) with the most stalwart and reliable robotic handling unit ever engineered (RHU-1000). This small footprint combination will provide a lab of any size with a unique opportunity to maximize qualitative needs in an economically sound robotic investment. The ADS-1000 is available in either a simple stacker format or conveyer fed arrangement.
Xtrimer SE-1 "Two Unit" Robotic System: ADS-2200
The ADS-2200 is the most powerful combination of technological capability and jobs per hour performance ever introduced. Combining two Xtrimer SE-1 5-axis milling units with the "dual-armed" robotic platform (RHU-2200) allows for unmatched jobs per hour (including polished jobs).
The multiple job tray lifting system is integral to the constantly moving conveyer highway assuring four jobs in-process at all times. The Nidek Intelligent Conveyer Software (NICS) is the brains and tray transportation management system, managing flow and constant streamlined tray movement whether utilizing one, two, three or up to four ADS-2200 systems in tandem with one another.
Xtrimer SE-1 (Edger Only):
Dimensions: 27.6" W x 29.5" D x 68.9" H

Weight: 1,102.3 lbs.

Power Supply: AC 200 to 240 V 50/60 Hz

Power Consumption: 2 kVA