Le 1200 Lens Edger Series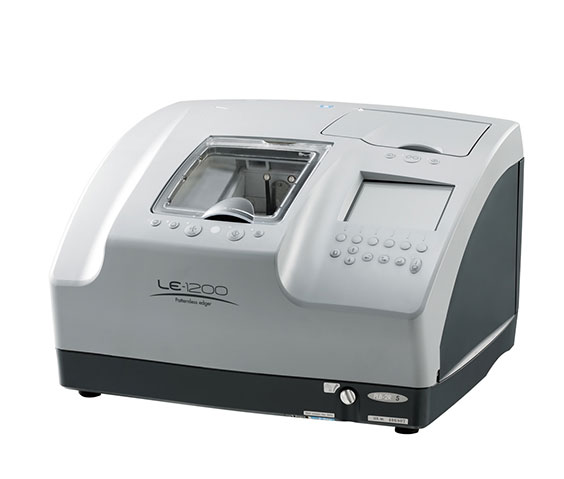 The LE Lens Edger Series encompasses the company's most affordable systems for entry-level and budget conscious eye care professionals.
The all-gear driven mechanisms of the Le 1200 Lens Edger provides a high level of accuracy and durability, along with "whisper quiet" operation. The unit can be paired with one of three blockers for your ideal configuration.
Le 1200 Lens Edger
Ultra-simple design
Soft Grind Mode
Stabilized chucking pressure
Small "B" processing (18.4mm w/optional mini block kit)
All-gear driven mechanisms
Safety Beveling ("S" Model)
Superior groove quality with "pin-point" accuracy ("S" Model)
All lens materials lens edging
Renowned Crystal Cut™ polish
LE I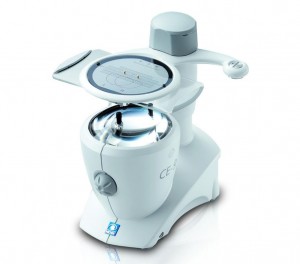 with Ce 9 Manual Blocker
Ultra-simple design
Manual blocking of all lens types
Precise, clear scale with bifocal slide rule
Maintenance-free LED light
Adjustable light control for polarized/tinted lenses
Compact and stylish design
LE II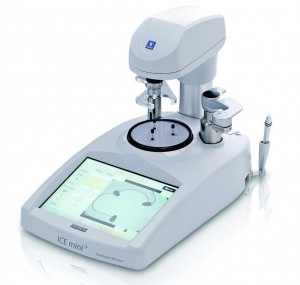 with ICE mini+ CAD Blocker
Advanced CAD blocking
3-pin oscillating lens stage with lens retaining clamp
High resolution internal
Manual Integrated Shape Imager (ISI)
Advanced Shape Editor
Light diffuser for better viewing of a bifocal segment and lens edge for determining cut-out
Large, selectable, color LCD touch-screen
Automatic manual on-screen light intensity for better viewing of polarized lenses
Internal memory for traced data storage
LE III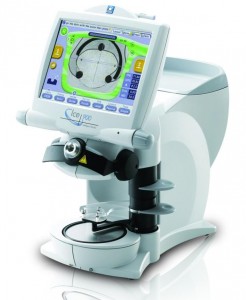 with Ice 900 Advanced CAD Blocker
Advanced CAD blocking
Advanced, Auto Integrated Shape Imager (ISI)
On-Screen "Wizard Tutorial"
Advanced Shape Editor
Data management for storing, searching, and recalling of traced data
Fast, motorized lens blocking process
Large, tiltable, color LCD touch-screen
Stabilizing Lens Clamp with auto lens detection
Aero-nautical, color-coded block system
"Quick Jog" dials or touch-screen option
Dimensions: 20 ¾" W x 19 ½" D x 13 ½" H

Weight: 90 lbs (S and L models) 79 lbs (NT model)

Power Supply: AC 115V, 50/60 Hz — AC 230V, 50/60 Hz

Power Consumption: 1.3 kVA
This is the best edger made. Two or three of my friends bought the other guy's edgers. They have broken down and I have done their work for them for weeks at a time.
Harold G. Card III, Card's Opticians, Inc.