Le 1200 Lens Edger Series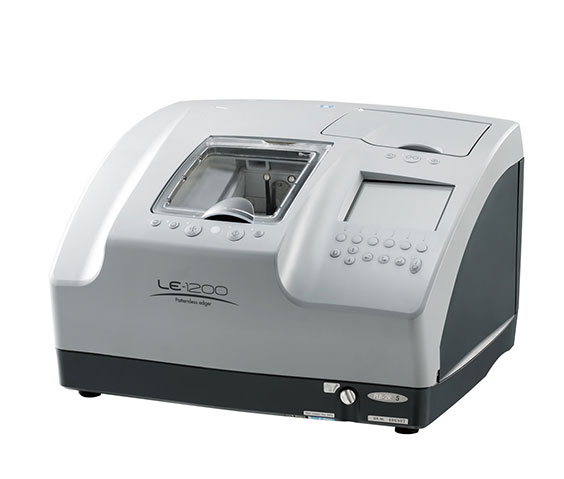 The LE Lens Edger Series encompasses the company's most affordable systems for entry-level and budget conscious eye care professionals.
The all-gear driven mechanisms of the Le 1200 Lens Edger provides a high level of accuracy and durability, along with "whisper quiet" operation. The unit can be paired with one of three blockers for your ideal configuration.
Le 1200 Lens Edger
Ultra-simple design
Soft Grind Mode
Stabilized chucking pressure
Small "B" processing (18.4mm w/optional mini block kit)
All-gear driven mechanisms
Safety Beveling ("S" Model)
Superior groove quality with "pin-point" accuracy ("S" Model)
All lens materials lens edging
Renowned Crystal Cut™ polish
LE I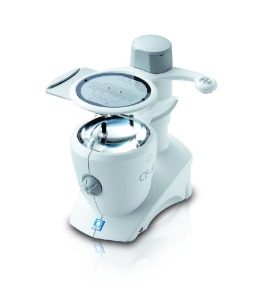 with Ce 9 Manual Blocker
Ultra-simple design
Manual blocking of all lens types
Precise, clear scale with bifocal slide rule
Maintenance-free LED light
Adjustable light control for polarized/tinted lenses
Compact and stylish design
LE II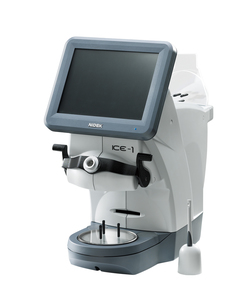 with ICE-1 Blocker
Simple One-Touch Operation
Intuitive Colored LCD Touchscreen
Hole Edit Functions - Simplifying Drill mounts
Advanced Shape Edit Mode
Partial Groove/Bevel Editor
Data Management Function
Step/Partial Step Editor
Integrated Shape imager
LE IV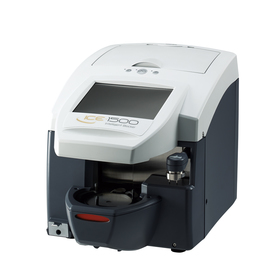 with ICE-1500 Blocker
Auto Lensmeter measurement (ALM) Function
Integrated "XtremeD" High-Curve Tracer
Advanced shape Edit Mode
Auto-Flex Lens Clamp Mechanism
Large LCD Touchscreen
RL Shape Exchange
Frame Curve Display Screen
Shape Rotation Adjustment Function
Integrated Shape Imager
Dimensions: 20 ¾" W x 19 ½" D x 13 ½" H

Weight: 90 lbs (S and L models) 79 lbs (NT model)

Power Supply: AC 115V, 50/60 Hz — AC 230V, 50/60 Hz

Power Consumption: 1.3 kVA
This is the best edger made. Two or three of my friends bought the other guy's edgers. They have broken down and I have done their work for them for weeks at a time.
Harold G. Card III, Card's Opticians, Inc.