Santinelli International associates believe in the importance of giving back both to the industry and to the community. That's why all of us are involved in various charitable organizations including the following:
VSP Mobile Clinics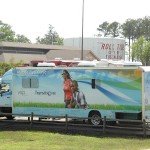 We're proud to have donated our lens finishing equipment to outfit two of VSP's mobile eyecare clinics. Both the Eyenstein and See Zar Mobile Eye Clinics contain a full-service, comprehensive eye exam room, a full eyewear dispensary and a state-of-the-art lens finishing lab. The mobile eyecare clinics produce and distribute customized eye glasses to serve communities in need throughout the country.
---
OneSight

For 25 years, OneSight has been committed to providing clear vision to millions in need through the hand-delivery of primary vision care and eyewear. OneSight also donates millions of dollars to fund research towards the prevention of optical diseases. Santinelli International has supported OneSight (formerly Gift of Sight) for nearly two decades. In 2007, Santinelli International was honored as a 20/20 Visionary and as a Decade Donor. Most recently, Santinelli has become a sponsor of OneSight's EyeRock concert benefits (and members of the band) which support vision programs here and around the world. For more information, please visit www.onesight.org.
---
Special Olympics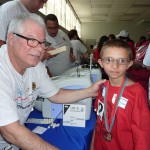 Santinelli International has been a supporter of the Special Olympics games since 2000 by providing lens edging equipment and services for the Opening Eyes portion of the program. Opening Eyes provides diagnosis for vision related problems, as well as corrective and protective eyewear all free of charge. Throughout the years, several thousands of pairs of prescription eyewear have been distributed to grateful athletes. For more information, please visit www.specialolympics.org. Click here to view more photos from the various Special Olympics Events Santinelli International takes part in each year.
---
Habitat for Humanity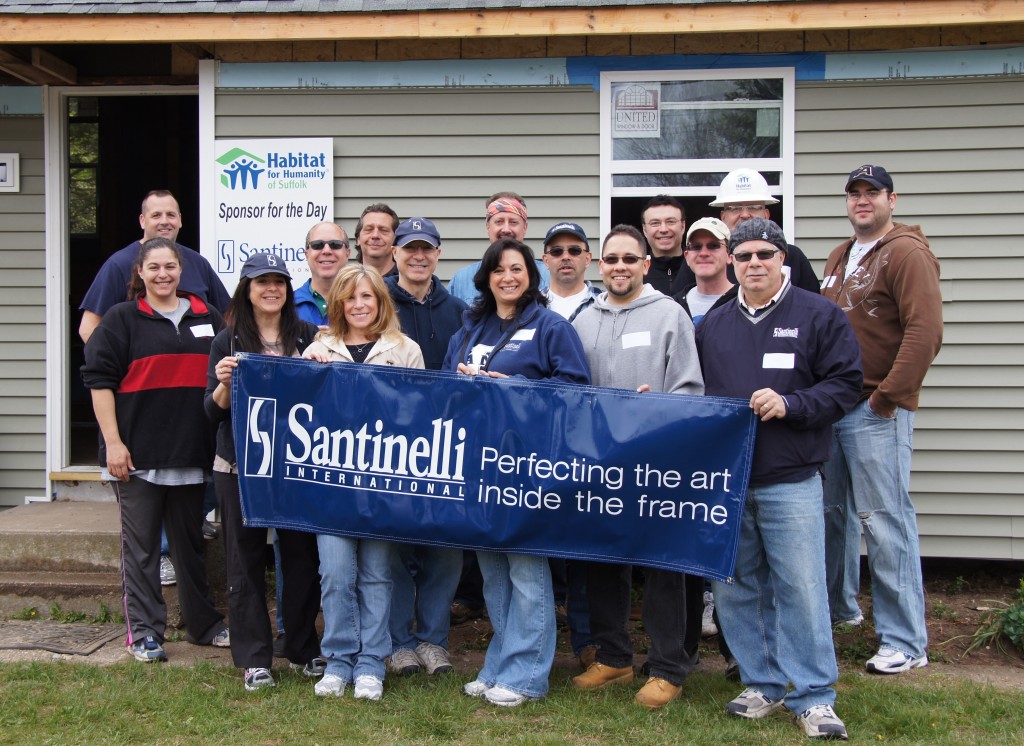 Habitat for Humanity believes that every person should have a decent, safe and affordable place to live. Through volunteer labor and donations, Habitat and its homeowner families have built or rehabilitated more than 500,000 houses. Since 2010, Santinelli International has been participating in Habitat for Humanity builds. In addition to donating our time and skills, associate raise the funds required for build materials needed. Habitat for Humanity has become a favorite of ours, bringing our team together so that a family in need will have a home of their own and a brighter future. For more information on helping out this worthy and rewarding cause, please visit www.habitat.org.
---
World Sight Day
We are so proud of what we've done to help people in the developing world have access to vision care services. By participating in the World Sight Day Challenge, we have contributed towards transforming the lives of over 600 million people who are blind or vision impaired simply because they do not have access to an eye examination and a pair of glasses. Our collective donations (both company and employee) help to train local eye care professionals and establish vision centers, so that Optometry Giving Sight can deliver eye care and low cost glasses in communities where these services do not currently exist. Together, we are helping to make eye care accessible for everyone. For more information, please visit www.givingsight.org.
---
American Red Cross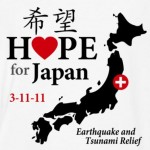 The American Red Cross helps prepare communities for emergencies and keep people safe every day. Santinelli has been a long-time contributor to their efforts, most recent supporting disaster relief efforts to help those affected by the earthquake in Japan and tsunami throughout the Pacific. For more information, please visit www.redcross.org.
---
Toys for Tots

Each year we participate in the "Toys for Tots" program, lead by the U.S. Marine Corps Reserves. The Marines collect and distribute new, unwrapped toys to needy youngsters throughout the United States. Associates generously donate gifts to help these children experience the joys of the holidays. For more information, please visit www.toysfortots.org.
---
Long Island Head Start (L.I.H.S.)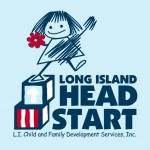 LIHS is a local, non-for-profit organization that provides comprehensive child development programs & family support services for low income families. Santinelli associates collect and donate books to be distributed to these children. For more information, please visit the LI Head Start Facebook Page.
---
Long Island Cares (aka The Harry Chapin Food Bank)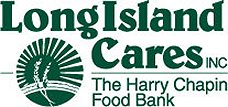 Associates at Santinelli International band together to support Long Island Cares, an organization that collects and brings food and supplies to our less fortunate neighbors. We gather hundreds of dollars' worth of non-perishable food, non-food related products and personal care items to support their vision ~ "A Hunger Free Long Island". For more information, please visit www.licares.org.
---
Long Island League to Abolish Cancer (L.I.L.A.C.)
Alice Gaynes Memorial Chapter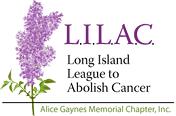 L.I.L.A.C. is a New York State Chartered charitable institution whose mission is to raise funds for direct contributions to cancer research projects in the New York metropolitan area. In 1969, their name was amended to pay tribute to Alice Gaynes who died of skeletal muscle cancer the previous year. Alice was the six-year-old daughter of one of the organization's founders and neighbor of the Santinelli family. We have supported this worthy cause since its inception. For more information, please visit www.lileaguetoabolishcancer.org.
---
March of Dimes

The March of Dimes is one of the oldest charity organizations, helping babies since 1921. The March of Dimes funds important research to find out why premature birth happens and what can be done to prevent it. Santinelli International has been supportive of the annual LI March for Babies by purchasing a "Piece of the Walk". If you have a minute to go to the March of Dimes website, we encourage you do so to view their heartwarming stories: www.shareyourstory.com.
---