SE-9090 Supra Industrial Lens Edger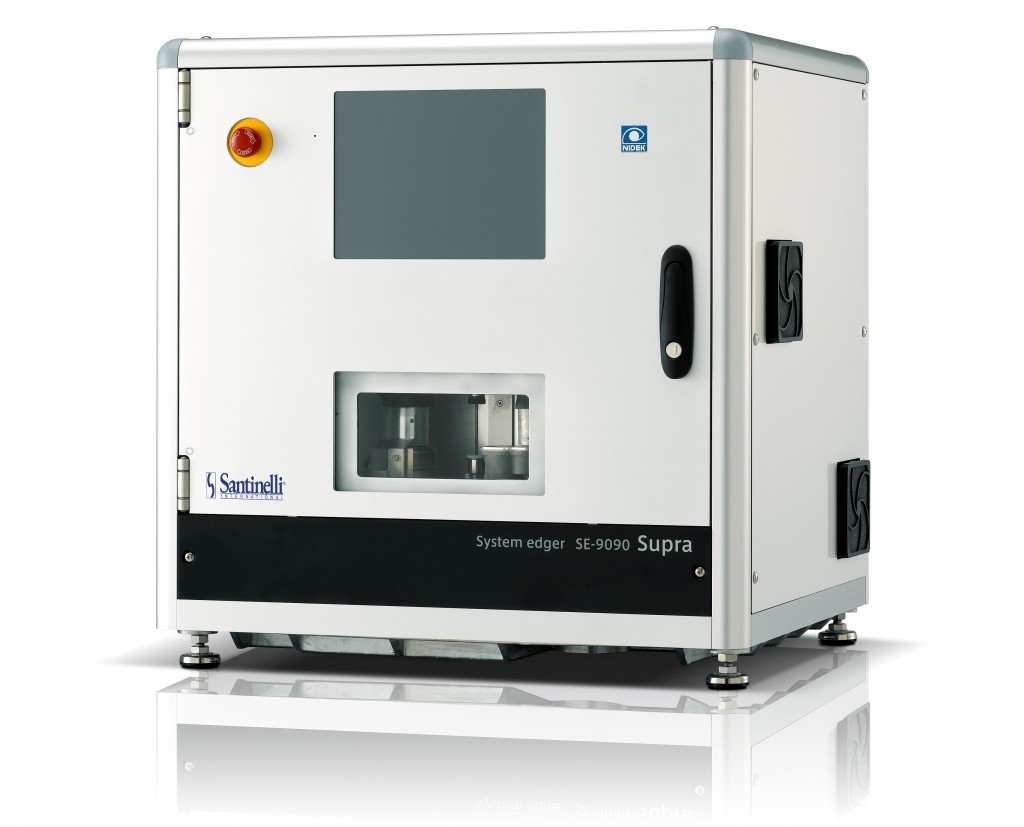 The new, highly-advanced SE-9090 Supra Industrial Lens Edger is the fourth generation in the SE-9090 series, known globally for unprecedented quality, Crystal Cut™ polish and on-axis, "24/7" reliability.
Auto Grooving
With newly-developed, pin-point accurate in-chamber grooving technology (a first for the SE-9090 series), labs can now benefit from the highest quality finished, grooved lenses with exclusive Crystal Cut™ high-luster polish quality and polish safety bevel.
High-Curve Technology
The unit's high-curve technology processes the front and rear bevel of the high-curve lens separately. It controls the height of the bevel, resulting in a "micro bevel" or a highly customized bevel.
Touch Sensor Calibration
This industrial lens edger boasts revolutionary self-calibration, ensuring optimum performance, derived from the unit's "built-in engineering". The result is perfect bevel placement, exceptional accuracy and a jewel-like finish on every lens, every material, every shape for every frame.
Step Beveling
The SE-9090 Supra achieves step/shelf beveling with individual quadrant editing in standard and high-base curve jobs.
High Volume Productivity
The industrial edger incorporates an enhanced Central Processing Unit (CPU) for faster, high-volume lens processing. The unit's industrial-design elements promise greater durability and longer, unproblematic ownership, resulting in cost savings for labs. For an automated solution, the SE-9090 Supra interfaces with our AES-1000 or AES-2200 Robotic Systems.
Automatic Polish Safety Beveling
The SE-9090 Supra offers automatic safety beveling and polish safety beveling, (including high-base curve) paying the utmost attention to the aesthetic of a beautiful lens result.
SVGA Color LCD Touch Panel
The large 10.4-inch SVGA color LCD touch panel provides all the information needed for any procedures. Individual or all parameter settings can be password protected. Bevel simulation can be viewed, assuring a satisfying result.
Dimensions: 23.6" W x 20.3" D x 24" H

Weight: 265 lbs.

Power Supply: AC 230V 50/60 Hz

Power Consumption: 2.5 kVA