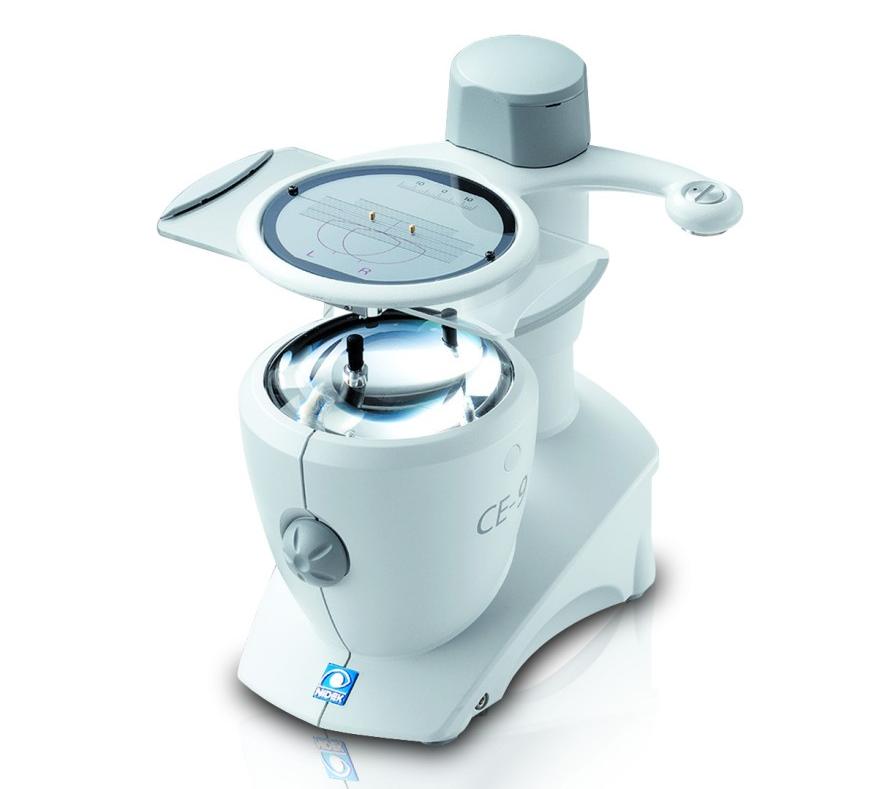 The Ce 9 Manual Blocker offers precise, quick, and easy blocking of all lens types, including single vision, multifocal and progressive with a maximum capacity of 90mm blanks. The Ce 9 features on-center and bifocal blocking, as well as an easy to use decentration slide-rule.
Durable, Yet Compact
The compact and sleek Ce 9 is constructed of a precision cast aluminum base for durability.
Optimum Visibility
The Ce 9 allows viewing the geometry of all lenses on a precise, clear scale without looking through the power of the lens, eliminating distortion, parallax and vertical imbalance. Also, maintenance-free LED light provides light control for optimum visibility an improved cost efficiency.
Dimensions: 4.5" W x 6.3" D x 8.4" H

Weight: 3.7 lbs.

Power Supply: DC5V

Power Consumption: 2.5W