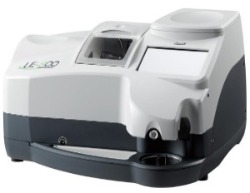 Simplicity in Mind
Easy to Operate, All-in-one Capability
The LE-800, our entry-level edger, enhances your lens edging process. Engineered with simplicity in mind, it provides reliable performance for tracing, blocking,lens finishing, and incorporates ease of maintenance. The intuitive user-functionality guarantees quick and easy processing thanks to the Operator Wizard. The LE-800, with its all-in-one features, is ground breaking at an entry-level edger.
Models include LE-800 and LE-800 with frame tracer (optional)
Built-in Intelligent Blocker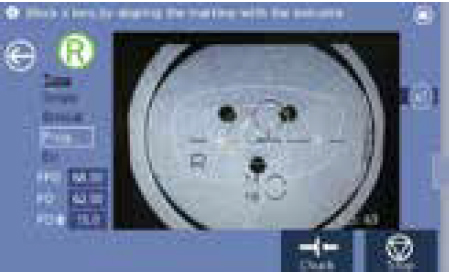 The built-in intelligent blocker performs accurate blocking with a simple operation. Exact alignment is achieved with the high-resolution color touch screen and the image magnification function. The lens can be easily modified to the precise shape design by entering the desired numeric values.
Custom-designed Frame Tracer (optional)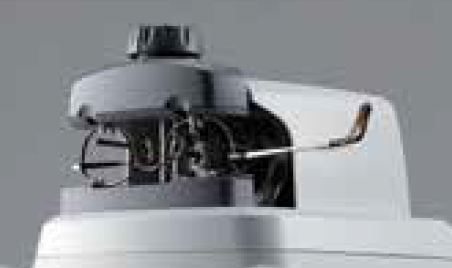 The on-board tracer confidently handles a vast range of frames, even high-wrap frames. Controlled stylus tracing pressure assures superb accuracy. Vertical tracing offers protection from debris, ensuring durability.
Precise Shape Recognition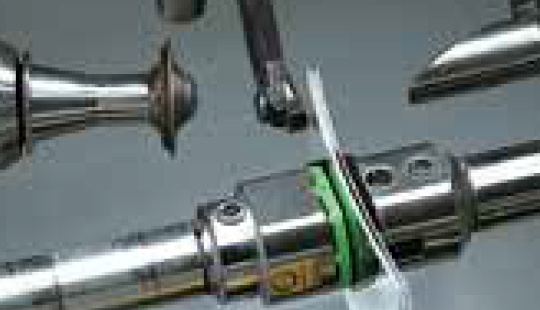 3D tracing data can be easily obtained without even using the tracer by simply "mapping" the demo lens or pattern in the processing chamber. The combination of Radius Measuring Unit (RMU) and Lens Measuring Unit (LMU) traces demo lenses or patterns with precision. In addition to tracing the demo lens circumference, its front curve is measured to obtain 3D tracing data and perform accurate 3D edging.
Consistent, Beautiful Finishing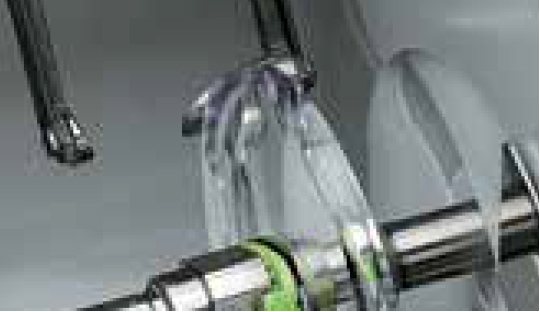 After lens shape measurement, the 3D images are displayed to simulate beveling/grooving. The data, such as groove/bevel position and curvature, can be easily edited. By measuring the lens blank diameter, the software calculates the quickest overall edging cycle time. Grooving and safety beveling combo wheel is compact and dependable.
Well-organized User Functions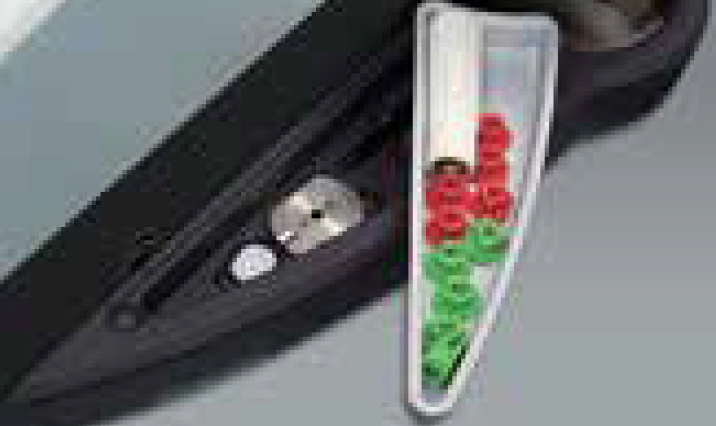 A touch screen with easy to understand icons and simplified settings, makes it fun to use. The Wizard Mode, with step-by-step processing, assist even the most novice operator. "Next job" function allows operator to prepare next job during lens processing for more efficient workflow. All necessary functions (tracing, blocking and edging) are co-existing in a small, well-organized work space. It even includes a "double-deck" accessory tray.
Dimensions: 21.4" W x 19.3" D x 13.6" H

Weight: 73 lbs.

Power Supply: 100 to 120 / 230 V AC, 50/60 Hz

Power Consumption: 1.0 kVA (100 to 120 V AC), 1.3 kVA (230 V AC)
I always recommend Santinelli International to anyone interested in purchasing an extremely good finishing system with the very best in customer service and technical support. This is our second Santinelli and it will not be our last.
Larry Chumney, Eye Specialist of Mid Florida