Our newly-expanded selection of high-quality finishing equipment, tools and optical supplies are sure to meet the needs of your lab and dispensary.
Finishing Equipment & Optical Supplies Catalog
index.html
Optical Supplies & Accessories Product Guide
index.html
Santinelli Lense Edging Product Guide
index.html
Retail Lens Edgers
Second best just doesn't cut it when it comes to your in-office finishing lab. With any of our lens edgers, be assured that you will deliver quality work to your patients -- every time.
Lexce Trend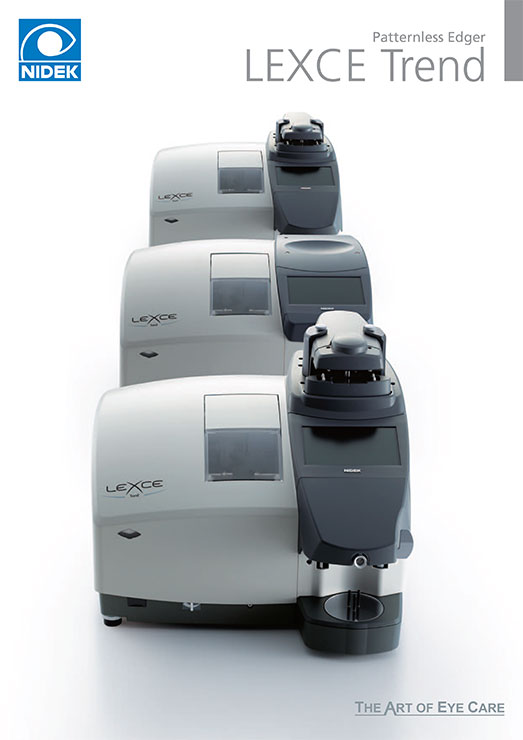 LEX 1200 Lens Edger
Me 1200 / 900 Lens Edger
Le 1200 Lens Edger
LE-700 Lens Edging Station
Blockers
Precision blockers from Santinelli International are a key component to the quality of your finishing lab and the deliverable to your patient.
Ice 1200 Blocker
Ice 900 Advanced CAD Blocker
ICE mini+ CAD Blocker
Ce 9 Blocker
Industrial Edging Equipment
From specialty tabletop edgers to robotic edging systems with conveyor belt, our robust industrial equipment can handle the high productivity needs of your lab "24/7".
Industrial Lens Finishing Equipment Guide
Me 1200 Lens Edger
LEX 1200 Lens Edger
Tracers
Much of an edger's accuracy depends on the information supplied by the tracer. As the originator of 3D tracing, we offer several tracer options to start the finishing process right -- for a perfect fit.
LT-1200 & LT-980 Tracers
Click Mode™ Software
Create Chemistrie™ Sunlenses & Layers automatically with our Click Mode Software. Chemistrie magnetic "click-ons" fit seamlessly over primary lenses, eliminating the common problems you face with traditional clip-on eyewear.
Click Mode™ Software