Create an Account & Certify Your Lens Edger
Once you certify your pre-owned Santinelli lens edger, we're confident you will find your ownership experience to be even more rewarding. Start by scheduling an on-site inspection by a Santinelli International factory-trained certified technician. Based on the condition of your edger, we'll make recommendations for cleaning, calibrations, lubrications, adjustments and/or replacement parts. If requested, we'll perform on-the-spot service to have your edger performing at optimal level.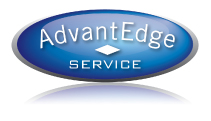 Once certified, you'll benefit from our AdvantEdge Service!
Largest network of highly knowledgeable Call Center and Field Service Technicians
Unlimited use of Technical Support Call Center
Online "Live Chat" Support
Online video FAQs, providing "24/7" assistance
Warranty on parts and labor
Eligible for

Equipment Protection Plans

, tailored to meet your needs and save you money
We hope you share in our commitment to keeping your equipment in top-performing condition and welcome you to the Santinelli Experience! Call us to find out how to certify your pre-owned lens edger: 800.644.3343 ext. 359.
Completing and submitting this
Customer Application Form
, enables you to purchase our high quality supplies and consumables.