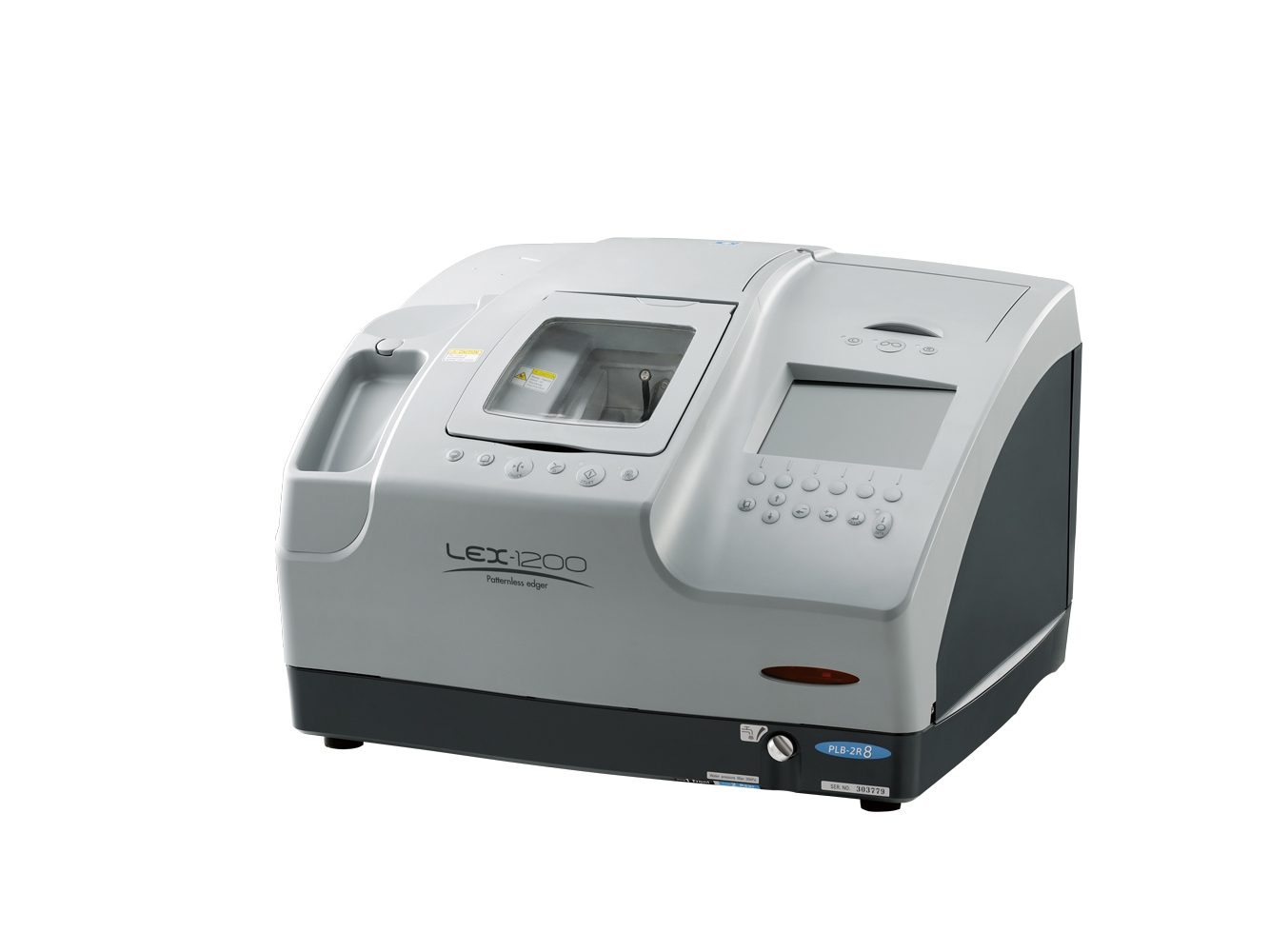 Santinelli's lens edger, the Lex 1200, gives ECPs everything they need to process the latest in lens and frame designs.
The Heart
The heart of our Lex 1200 Lens Edger is an advanced, high-curve tracer. A mechanical, multi-axis stylus assures a smooth and accurate trace that can match virtually any frame curve. Stylus pressure has been reduced by an amazing fifty percent, eliminating the potential for distortion on even the latest super-thin, flexible frames.
Faster Processor = Faster Processing = Better ROI
With a significant upgrade over previous models, the Lex 1200 "2.0 software" platform boasts a faster CPU, which increases grinding speed by thirty percent. The faster cycle time means that jobs are ready in just minutes keeping those prescriptions in-house not on-line. For your best ROI, faster processing time means more productivity per employee hour.
Other Phenomenal Features
Any ECP will appreciate the all new, custom auto-mode. This is the closest thing you can get to fool-proof, push-button, automatic edging.
With the super user-friendly auto mode, the Lex 1200 offers:
Tailored mini-bevel, which is ideal for thin metal eyewire, with a perfectly matched frame-based profile (i.e.: Ray Ban™ frames).
Multiple choices for those pesky high-curves
Asymmetrical lens bevel profiles, which permit the lens to be perfectly fitted into "sport frames"
A highly-specialized semi-step bevel, which allows insertion of lenses into "non-Rx-able" eyewear
Dimensions: 20.7" W x 19.4" D x 14" H

Weight: 99 lbs.

Power Supply: AC 116V, 50/60 Hz

Power Consumption: 1.5 kVA max